Drawing with a pencil is much harder, in my opinion, than drawing with paint. With paint, I can choose the shades of colors to represent darker areas. Green looks like green and red looks like red.
Not so with pencil. Pencil is a gray world. And you can't fill an area with pencil like you can paint. Pencil is also a world of lines. Fat lines, maybe, if you lay the pencil's tip on its side, but it's still lines.
Drawing is the root of all painting, and so practice is important. For me, it feels like exercise first thing in the morning. I get up, I don't want to do it, but I know it's good for me.
I mentioned that last night I drew while at the playground with Jacob. Here's what I drew: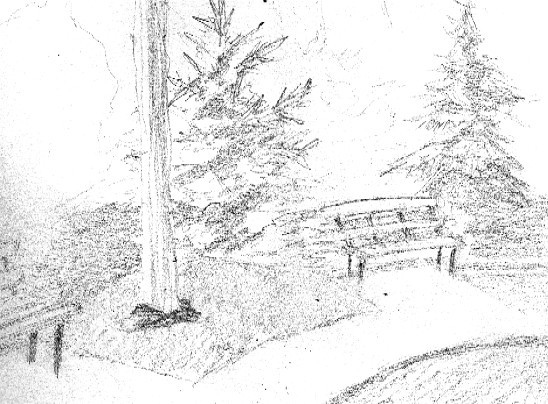 My scanner muddies this up a bit, but you get the idea. And here's the actual picture: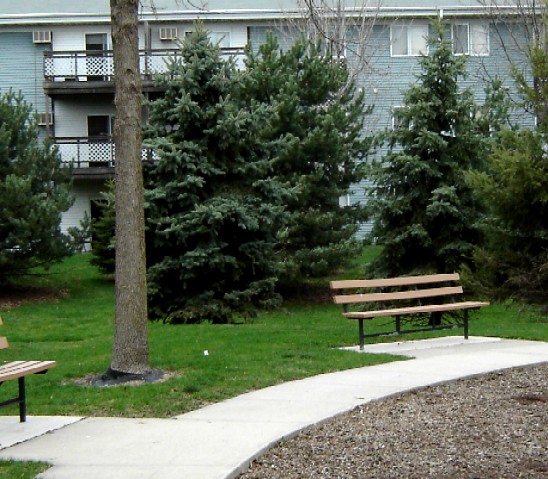 When I draw from a photo, it's much easier to "measure," or compare distances. But it's much tougher when viewing it live. You can see how I skewed the bench, in particular the bench on the right. Where did those curves come from?
Trees give me fits. So much texture and complex shading... how do you do that with a pencil in a sketch and make it look real? More good practice.
So today, Cub and I went back to the playground. After playing for a while, I went back to the bench and started to sketch this tree: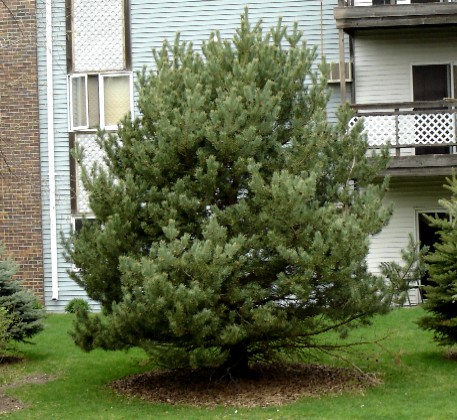 And here was what I did: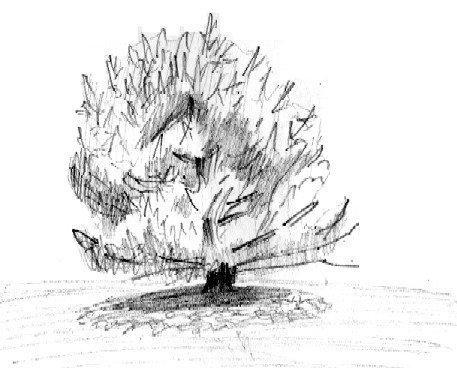 I'm not happy with it, but again, it's all good practice.
For what it's worth, if you enjoyed the bike ride video last week, here's another one, which is a short ride through my apartment complex.
I came home from my little bike ride and found my son and his girlfriend playing their new favorite game together, Boggle. They had this layout: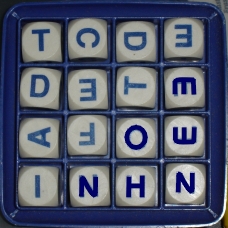 Boggle is a great game. The key to big points is how you look for suffixes and prefixes that lead to larger words. They're learning this, but with this layout, they only managed a few 5-letter words and the rest were smaller. New to the game, they couldn't see these two 6-letter words: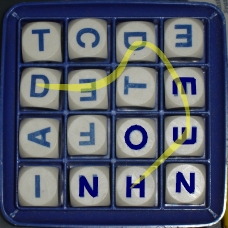 The more I think about it, the more it seems to me that how we see things is the key to success, whether it be painting or management or Boggle - whatever. The techniques, once known to us, don't really require great skill of any kind that we don't already have, but simply practice in how to see things in a way that helps us to our goal.
It's a good Sunday...