Working on the last flower - the big one in front.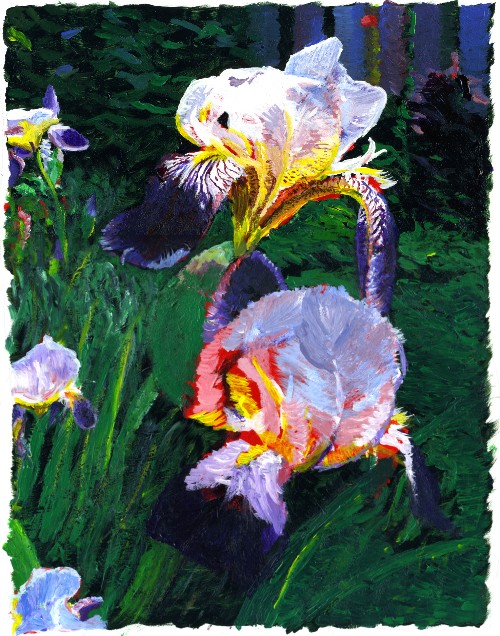 We've roughed it in. Small brushwork next... then detail and finesse on the grass and we're done.
This work is too big for the scanner. I had to scan it in pieces and then line it up. How will I take a picture of the 24" x 48" painting that's up after this one?