I took today off work, which was fabulous. I slept for a while, hung out with my kids, who are on spring break starting today, and I painted. Here's the current red pepper and onion painting, with a view of the transitions between each sit down.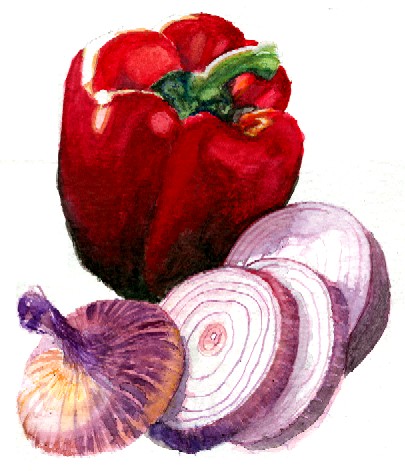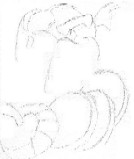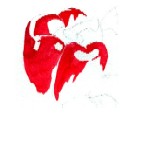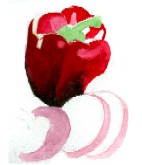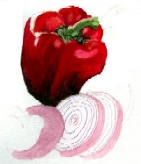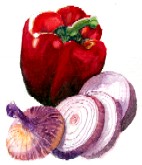 But now what? It needs a background, but I don't know what I want to do with it... cutting board? Plate? Dinner table? Fade to white?
Beats me... I'll noodle it through.
Aaron has his friend, Sonny, over and they are conquering the Covenant in HALO 2.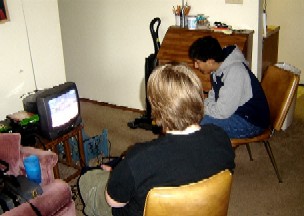 He'll be staying for dinner tonight. Should be a great evening here at home.
I am so glad that I took the day off.
ETC: The kids all like this painting. My daughter, who is smart about things like this, suggests that I paint a black-and-white tiled countertop. That seems smart to me because it's a good background without detracting from the color of the pepper and onion.
ETC, ETC: After scrounging through Google images and doing some sketching, I think a gray marble tile countertop would be nice. A pattern, even as simple as black and white, would pull too much from the focus of the vegetables.