Does it matter what color I paint a tree? I didn't choose green, but a red, a blue, and Yellow Oxide.
I sat on my back deck and tried different colors and techniques. I like something in all three sketches, but I like the third best. Each was done in about 5 minutes' time.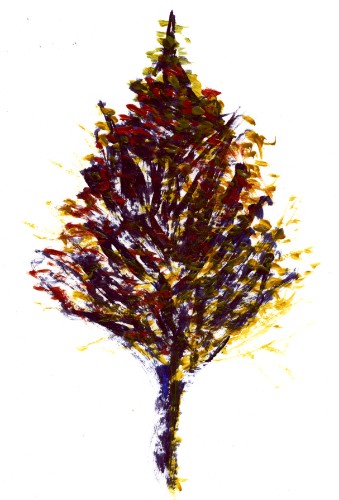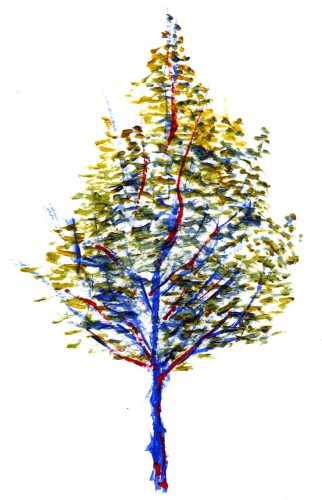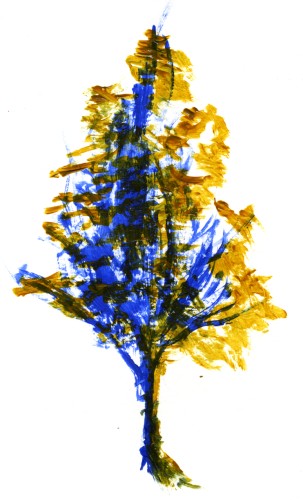 Also, we watched Freedom Writers tonight. An absolutely fabulous movie. Loved it.