Two things today... 15,502 days into this life.
The first, a wonderful bit of music from Yes, when Trevor Rabin was in it.
And second, I'm playing around with different things... so here's some of my painting, words, and cartooning thrown together in what I'll call blended art.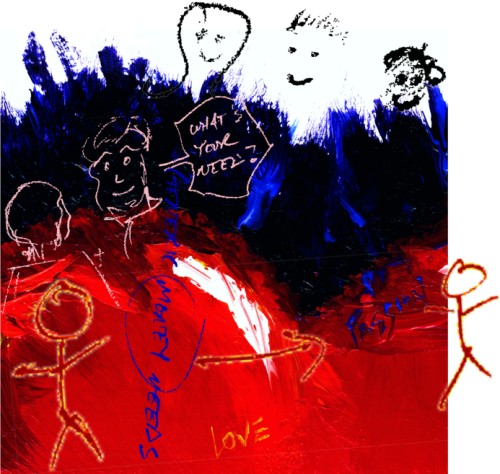 I've spent some time drawing lately - cartooning - and building up my chops for that, and I'll post more about that later. But it's fun to play and experiment.