This is a picture taken of deep space by the Hubble telescope.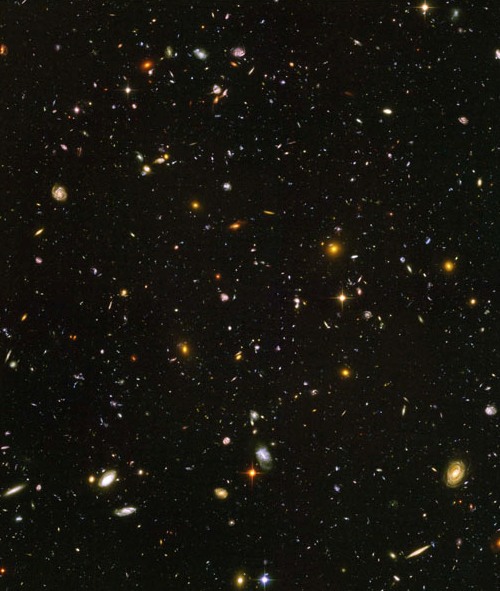 Most of the dots you see are not stars, but galaxies. Galaxies... with hundreds of billions of stars in each one.
To give you an idea of that, you can see maybe 2,500 stars from the best spot on the earth. In the Milky Way, our galaxy, there are estimated to be 200 billion stars.
Multiply that by the hundreds of galaxies shown in the picture, which is only a fraction of the universe. There are billions of galaxies.
We are so small and we know so very little.