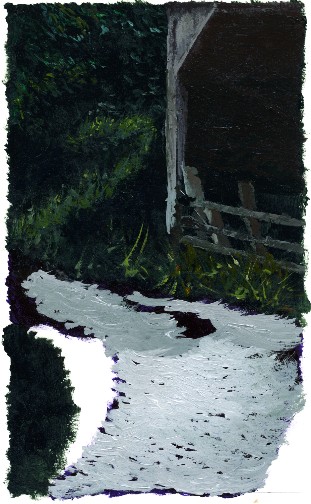 It's going okay so far and I'm having fun with it. Painting trees and shrubbery has always challenged me, but I figure that practice will help me with that.
The text for this one will be "Friends hold hands... and help each other... and walk through life together." You'll see why as I finish it. I'm about half-done now.
Today, I proofed three of my cards at the printers. I ordered 50 each. Might be done and ready to pick up tomorrow.