About two years ago, I started using colored pencils to doodle. At the time, I had no intention of painting; I only scribbled a bit with pencils.
Then about a year ago, I decided to paint a Christmas card for family and friends. I hadn't tried watercolor painting since in high school. As an effort, it turned out okay. I had no clue what I was doing, but I was intrigued. I decided that I could go a bit further. More painting, lots of book purchases to study a bit of art history and painting methods. And then about two months ago, I took an acrylics class and got hooked on color.
Here's a thumbnail history of my art over the past two years time, in a rough chronological order. I moved from sketchy, pale doodling to vibrant color.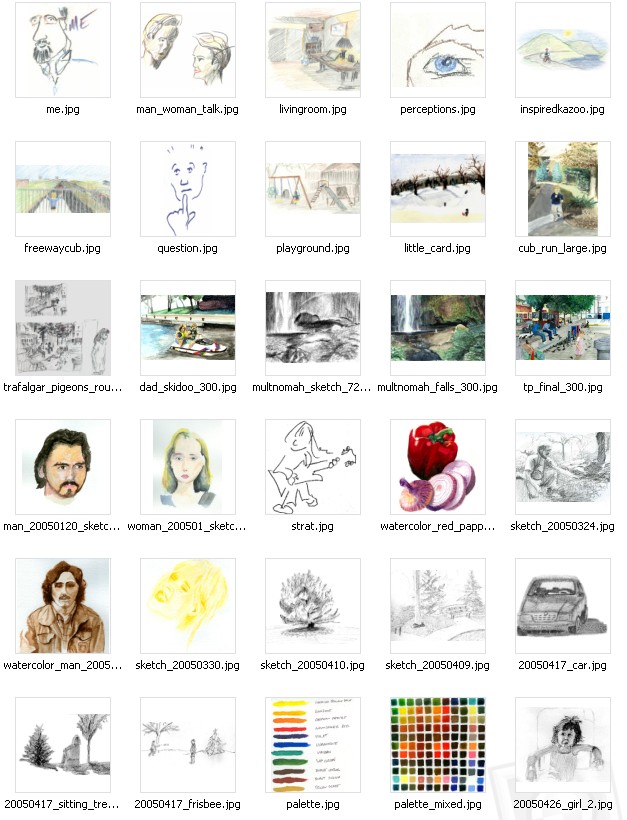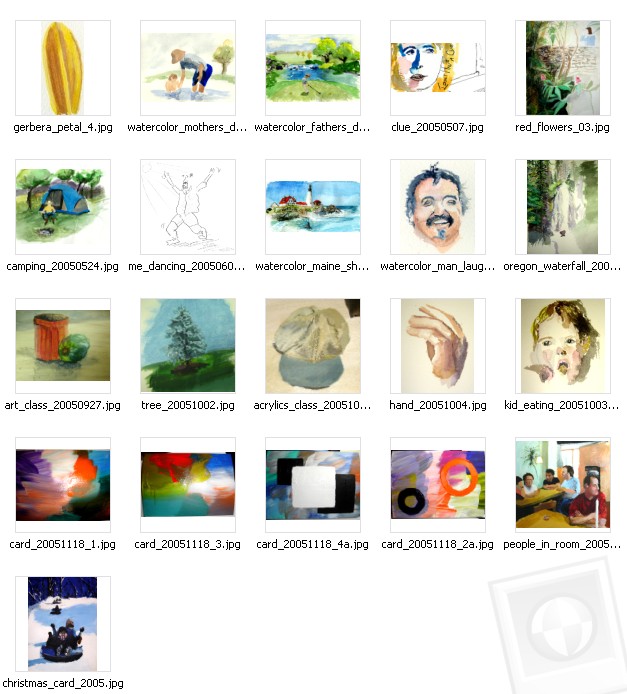 Color is addictive.