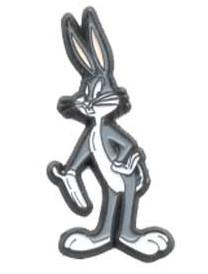 I downloaded Beethoven's Symphonies 1 - 9 today, and the first is this: Symphony No. 1, Op. 21 in C Major \ Adagio molto: Allegro con brio. So I listen to this first song and I realize that it's used in a Looney Tunes cartoon with Bugs Bunny. Hard to take it seriously after that.
Chuck Jones, the animator for Looney Tunes, said this:

"A small child once said to me: 'You don't draw Bugs Bunny, you draw pictures of Bugs Bunny.'"

He thought that to be very profound because it showed him the reality of his work for others.

I find that to be somewhat like this quote from Picasso:

There are painters who transform the sun into a yellow spot, but there are others who, thanks to their art and intelligence, transform a yellow spot into the sun.