Pretty simple really...
Two sticks of butter, a little over a cup of honey, some cinnamon, and some vanilla. Heat, stir. Pour over oats and slivered almonds and mix thoroughly. Spread out the wax paper, heat the oven to 250, and bake, stirring it up occasionally until golden brown - not dark. Remove, then cool.
Mix it with your favorite dried fruit: coconut, craisins, raisins, dried apples, whatever...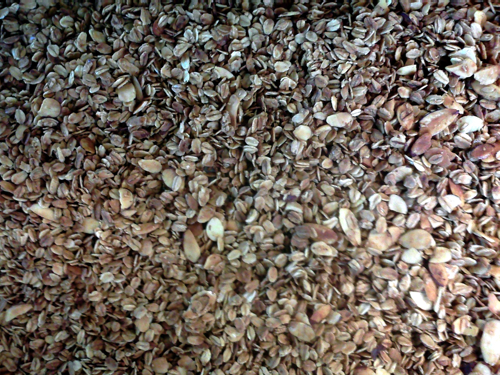 It's good :)