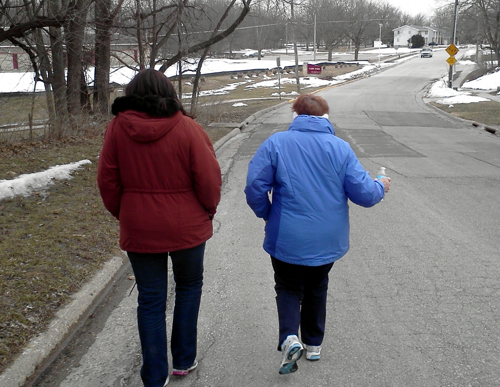 I went back to Iowa to see my kids and had a most incredible time. It's hard to be away from them, but it's harder still to not make money. Sometimes life gives you hard choices.
In the middle of the trip, Patti flew up to meet my family... and then for the first time in my life, I watched a woman really win over my mother. Don't get me wrong - to this day, Jackie has my mom's deepest affection. But Mom saw in Patti a grace and a way with me, and also importantly, a way with her. Mom found a kindred spirit and a genuineness and a strength that she really took a shine to.
And vice versa... when we went for a walk together, I pretty much just stayed in the background, watching the two of them chat away and bond and it was pretty joyful for me.
Patti is already working with Mom to have Christmas up at Mom's house, and make plans for future visits.
I love that...