Two weeks into their campaign, one of the non-profits using 247Toolset has raised over $70,000 and they're tracking all of the activity within their portal.
I finessed the entry of pledges.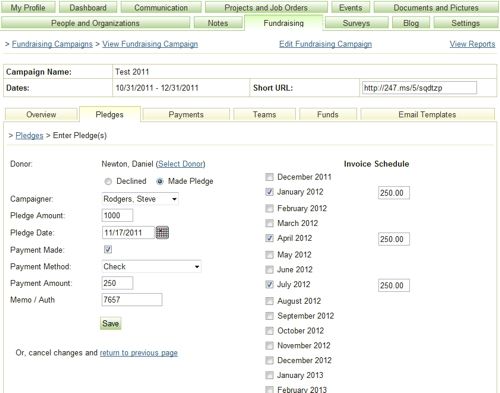 And from the data they enter, they're able to produce a "snap audit" that helps them see a summary of who has given what across each campaign so that they can track their progress.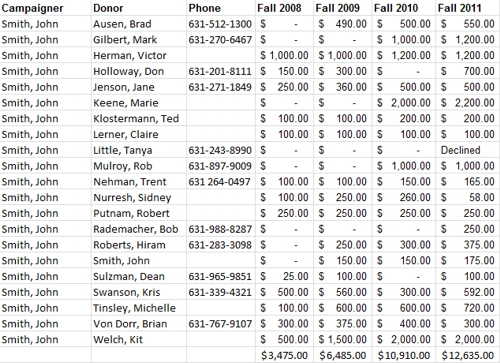 It's coming along well. (You can access a sample snap audit in Excel here.) Now to plug the methodology into a few more organizations so that they can benefit from it.
Oh, and the first college purchased 247Toolset to help manage their adjunct faculty.