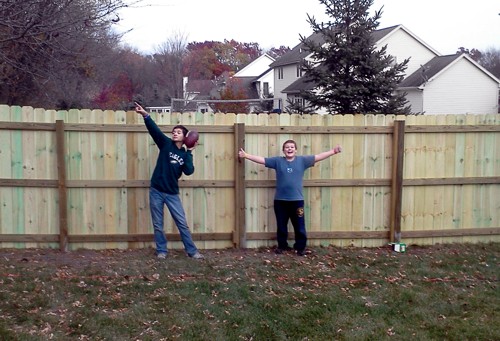 Our fence, built by us. And modeled by Austin and Jacob.
ETC: And the following day...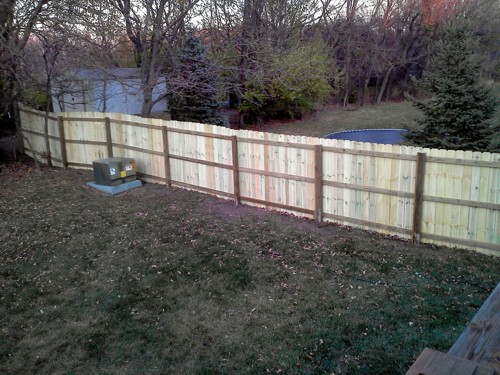 We completed a bit more on the fence's east side, but ran out of enthusiasm for the tweaks we were having to make. So, on to the flatter north side.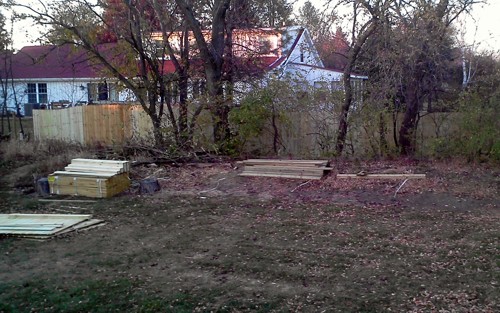 Hey - we actually completed a side. At this point, we've finished about 150' of fence, which is about half of it.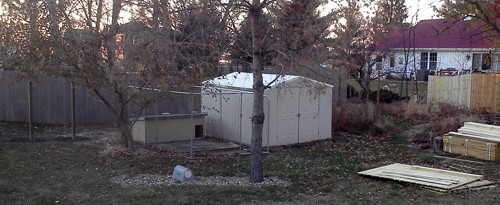 You can see the poles waiting for us on the west side.
But at least we're having a good time doing it :)