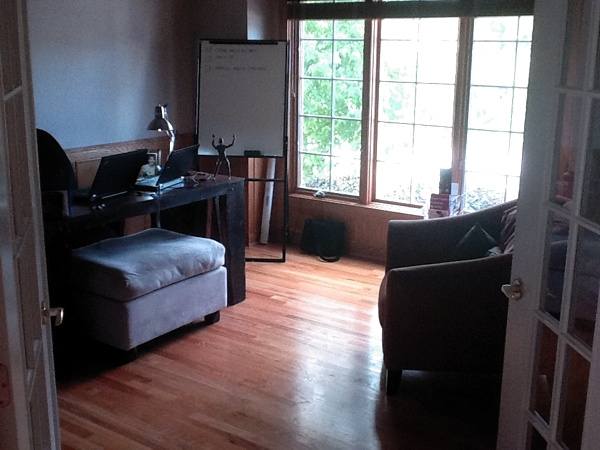 This is my new office, off the entrance of our home. Having a space devoted to my work is wonderful. I've already had a couple of clients come to my home for meetings, and being able to entertain them in an environment conducive to what I do makes a lot of difference.
The new house itself is about perfect. We got a ping pong table for the family area in the basement.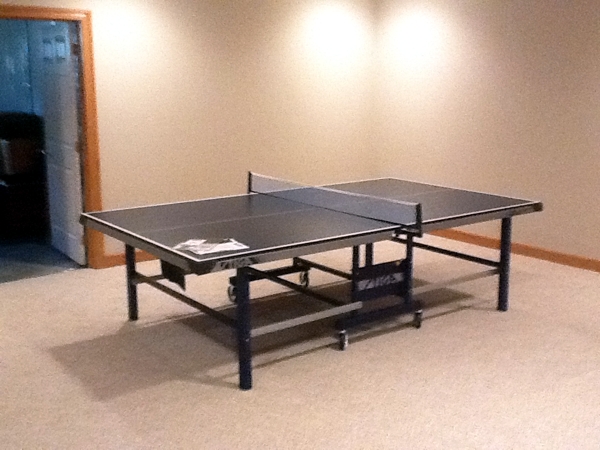 Tamara and I were the first to play. She, if you didn't know, is an extremely good player. I rarely see her lose to anyone. Needless to say, she beat me. It was awesome.
A bit down the street is an access road to the lake. The path is beautiful.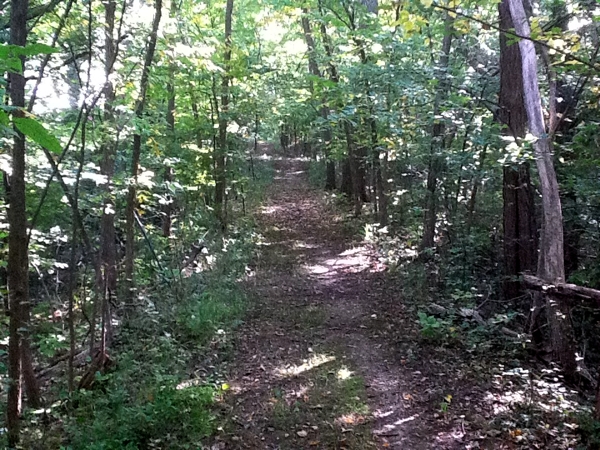 And beyond that, Saylorville Lake.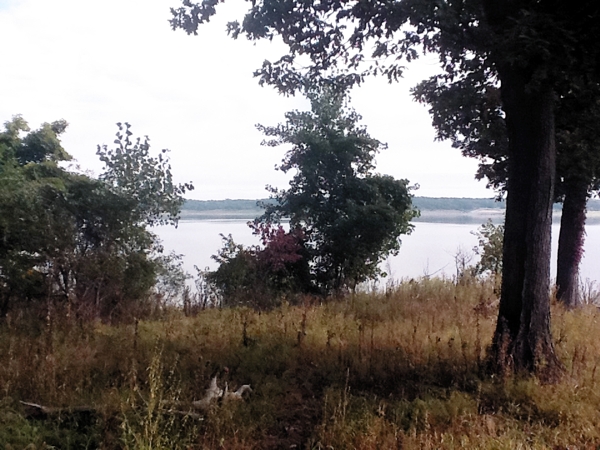 Life is amazing these days.