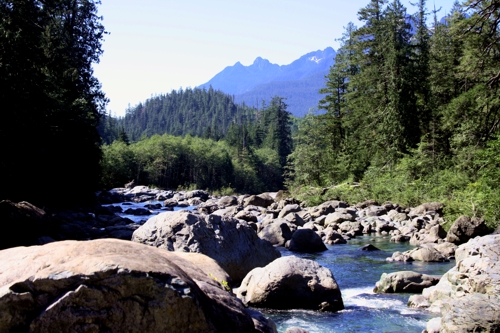 We're about to leave Tofino, BC, and drive back to Victoria, BC, to spend a couple of days at a bed and breakfast there. And I'm smitten... I want more of this, and I am more driven than ever to derive how to succeed so that we have the means to travel to great places like this. Tofino is not a place you just wind up at - it's a determined location, as it's on Vancouver Island and it is a 5-hour drive from Victoria. The drive is worth it - but you have to make the decision to get here.
We both love Tofino. We want to return and someday own property here. I'll write more when I get back about where we stayed, but this trip has re-defined me in some ways.
Weather permitting, we'll take a seaplane ride today over glaciers and perhaps whales.
It's been the perfect vacation.