To help with sales and training for 247Toolset, I bought an iPad.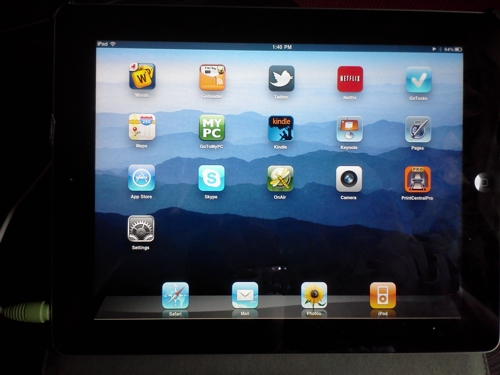 I like it more than I expected I would. In fact, it's pretty much become a constant companion.
My only complaints:
1) A lack of podcast subscriptions in iTunes, but I downloaded Mediafly, and that's working.
2) Printing to my Epson Stylus is tough to do.
3) It doesn't charge via USB when connected to my laptop.
I got a hard leather case for it that allows me to set it up as a stand-up display.
Pretty cool.