One of my heroes has died at the age of 96.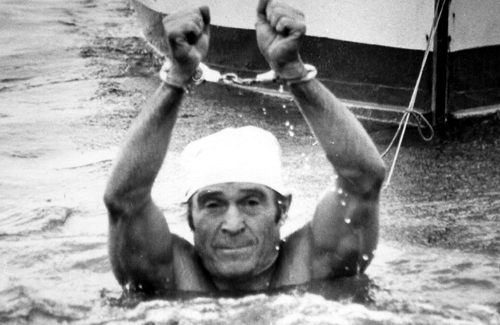 That's him when he was 70, celebrating his birthday by swimming through Long Beach Harbor towing a flotilla of 70 boats. Jack LaLanne towed the boats with his hands and feet shackled for a mile past the ocean liner, the Queen Mary.
A good man who lived a good life.
(Via Instapundit.)