This is my in-laws' backyard.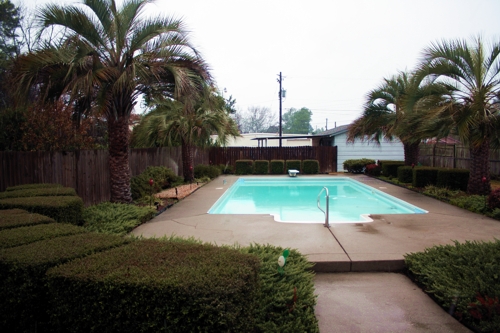 When I zoom in, you can see the white blur of the large snowflakes falling from the sky.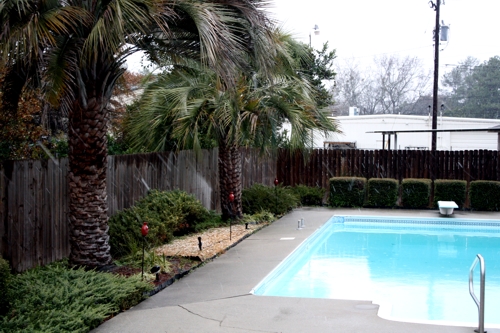 Zooming in even closer, you can see them more clearly contrasted against the fence.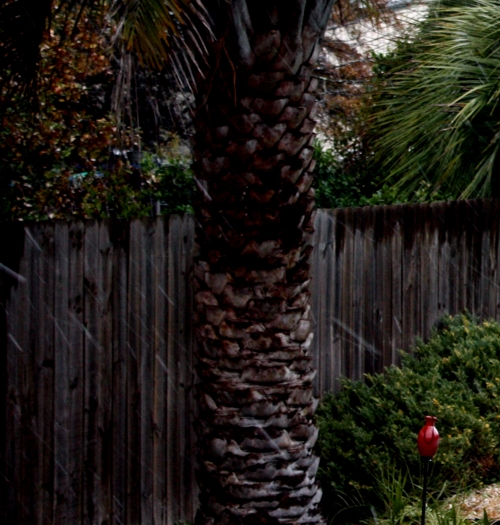 Tamara tells me that she remembers maybe 5 times that it snowed here when she was growing up.
ETC: Now, it's coming down a lot harder.