As I painted Tamara's wedding bouquet this past Sunday, I improved as I went. The last element that I painted was the rose, and I remember looking at Tamara and saying to her, "This will all come down to the rose. If I nail it, it will work. If I screw it up, it'll look like 5th grade."
I had to forget that it was a rose. I worked to erase any knowledge of it in my head... it was just colors and edges.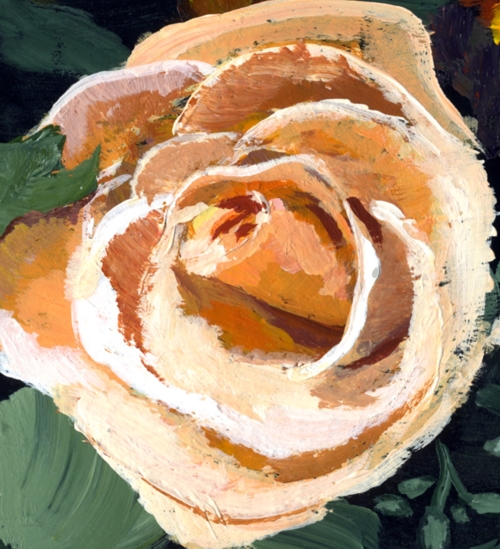 And I think it came together fine. I remember thinking while I was working on it that I had no idea how it was coming along. Nonetheless, I kept pushing ahead.
Only when I was done did I really step back from it and solicit opinion. Aaron, who is always honest with me about my work, nodded his approval. Whew!
So much of life is like that... we have no clue how we're doing in the midst of it, but we must keep pushing ahead. Be it raising kids, cooking dinner, the task at work, etc... if we just see it for what it is and leave our assumptions behind, and apply ourselves to it, it might work out.
And even if it doesn't work out, we need to remember how important it was for us to screw up - to help educate us forward.
The journey is everything...