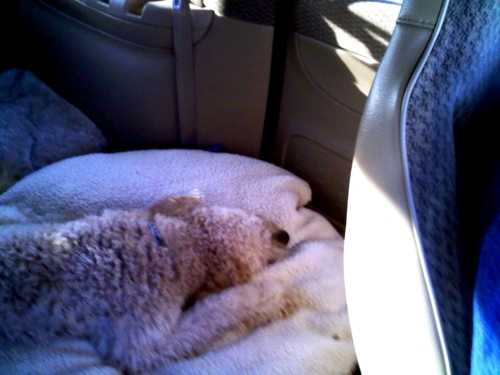 I own a 2000 Dodge Caravan. I've had vans my whole life. My first vehicle was a 1970 VW Minibus.
The picture above is one of our dog, Mojo, resting on his big pillow in the void of the backseat. I removed two of the seats before our trip and having that room for the dogs and our stuff - including my bike - makes for a far more comfortable trip.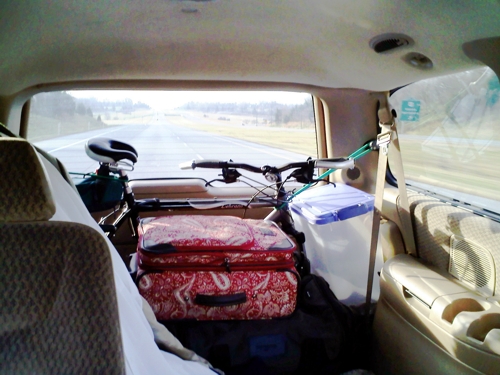 We've taken the van across the country maybe 15 times, with various configurations of kids, seats, stuff, and dogs.
I'm somewhere near the end of the road for this van, and I was thinking about getting a truck, but this trip brings me back to a van for all of its versatility, convenience, and comfort.