Being self-employed, I get to work from home. My "office" is a make-shift construction every morning that sits in our family room off our kitchen. I take my artist's table, which is foldable (a gift from my very thoughtful wife), put it on top of the anti-static mat, bring out the chair, and thus set up shop each day.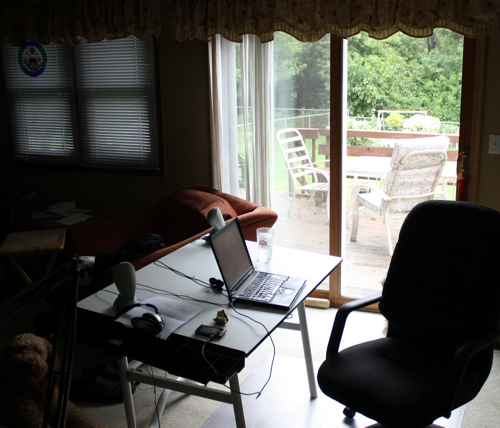 You can see our dog, Mojo, in the left corner of the picture. Between him and Dochas, our Schnauzer, and the view out the sliding glass door, it's ideal.
And then when I let them outside every once in a while, I get to see this: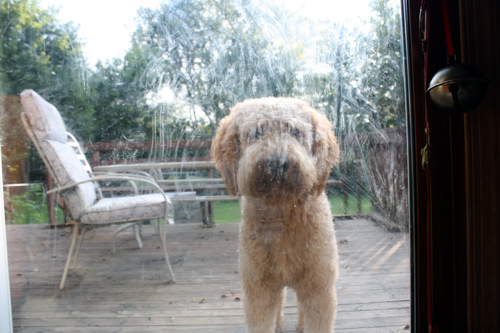 Now if only my wife could join me at home... of course, I might not spend as much time in my "office," but then - where's the problem with that?