What do people want from government?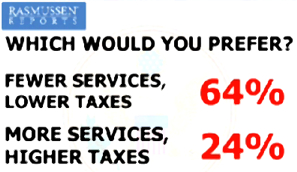 While politicians can lie, the numbers can't lie. Eventually the truth of this massive debt load will come to light. You won't be able to ignore it.
You and your children owe $63.8 trillion.
If you paid $1,000 per second toward our nation's debt ever since Christ's birth, you still wouldn't pay this balance in full.
Here's the math:
2009 years * 365 days * 24 hours * 60 minutes * 60 seconds * $1,000 = $63,355,824,000,000
Do you love children?