In order from left to right, here are my attempts at painting a flower petal today. The actual photo of the petal is on the right.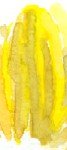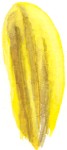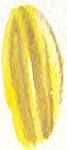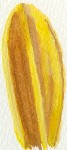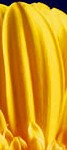 I got closer as I went, with the last attempt being my first time using Arches paper (love it).
But even in the last attempt, my yellow isn't deep enough and my shadows aren't rich enough. More brown - maybe even red. The edges, though, are much better - more realistic transition between colors.
To paint edges, I've learned, I need room. All of my paintings thus far have been postcard-sized, roughly speaking. Time to get into the larger canvas.