Since drilling is not in our foreseeable future with The One, and since he prophesies that the end of oil is near, here's the newly unveiled Obama-Car, which runs on solar power and has a wind capture unit (WCU) in front of the vehicle. The WCU is used to harness wind energy, and immediately turns it into enhanced carbonless travel.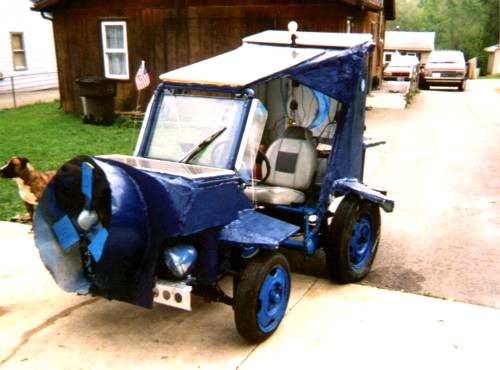 The wagon version of this baby - a vehicle for the whole family and a deeply-held secret within the campaign - comes out this fall, one week before the election, to maximize its political effect. Soccer moms will swoon...
That man Obama, he is cunning... cunning, indeed.