I recently heard a definition of the Republican Party that I think nails what Republicans have tried to be:
limited government, traditional values
In the past, I think that pretty much translated into a push for a small government that would create laws to protect the family and to protect individual religious freedom.

It might be me, but I think it's morphed into something else along the way. It became a movement to create laws that insisted on biblical principle. People saw the word "God" in the founding documents of our country and came to believe that all of our founders were devout Christians and intended for God to written into the government.

As such, a significant part of the Republican party now believes that the definition of Republican is "traditional values, woven into government." I think this notion is best represented this way: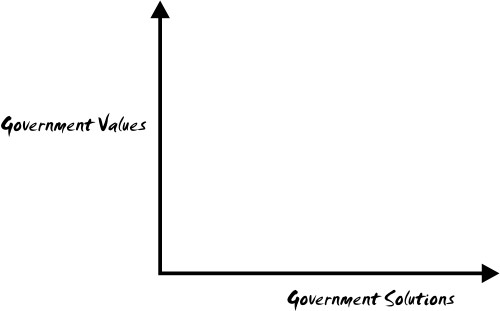 They want values elevated, and post-Bill Clinton and myriad political scandals on both sides of the aisle, they want the government cleaned up and brought back in line with traditional values.
I get that. It would be nice. But as you increase the desire on the level of government to represent "traditional values," you can't help but increase the scope of government solutions as well. A yearning for traditional values in government inescapably becomes this: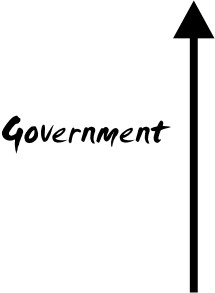 That's the fracture in the Republican party right now. The limited government folks want exactly that: limited government. The traditional values crowd wants exactly that: traditional values in society.
The two are diametrically opposed. The traditional values crowd wants government-imposed solutions, which can't help but grow the government. The limited government folks want personal liberty.
At one end of this spectrum, there will inevitably be a third party. It might not be for a couple of years, but there will certainly be that. It's just a question of time.