During lunch today, I sketched out my next painting. I'll call it "Hammock." What you see below is actually about 1 1/2" wide.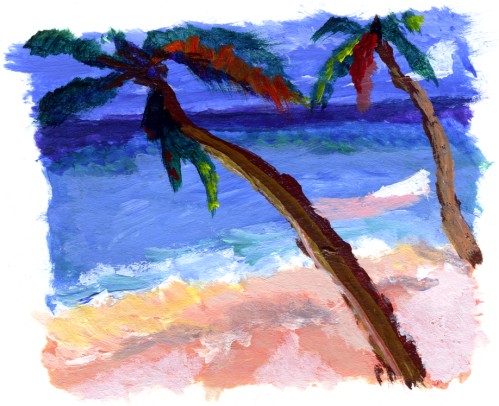 And I can see that I have problems with how I see this already. The palm tree at left is not over to the left quite far enough. The coloring in some of it needs to be re-thought, especially the sand.
I'll try to sketch it slightly larger before hopping into the 16" x 20" painting.
(Scanning helps me during the painting process because it helps me to see the work more objectively and correct things early.)