Working on an 11" x 14" painting of an orchid. First, some background and sketchwork outlining.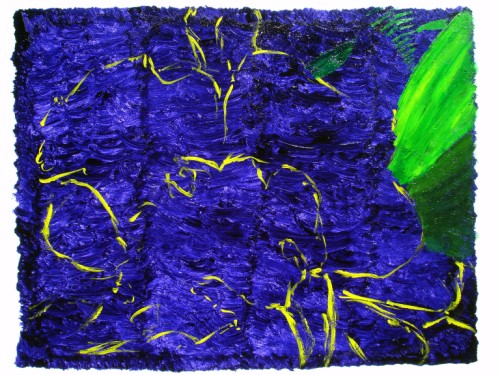 And then setting the stage for the petals.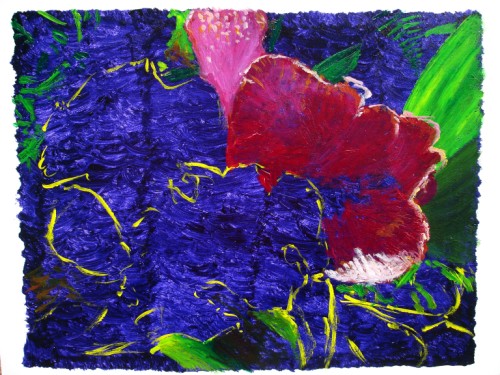 Magenta is a hard color to mix, so I grabbed Quinacridone Violet, which works well for what I need. The reason magenta is hard to mix is that when you start blending colors together, it dulls them, which is great for muted effects, but tough on bright colors. In those cases, direct from the tube is best.
Let's see how far I get with this tonight.
ETC: And a bit more...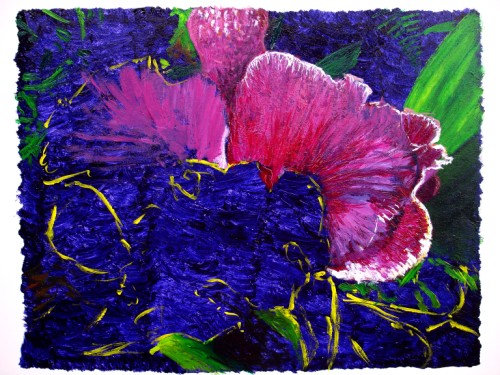 MORE ETC: Further, but this time taken with the scanner...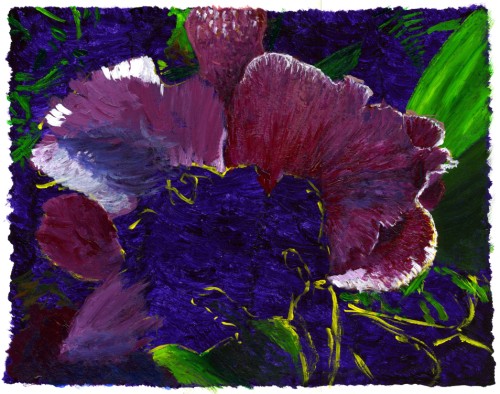 AND MORE ETC: Taking a break...