I've finished this year's Christmas card.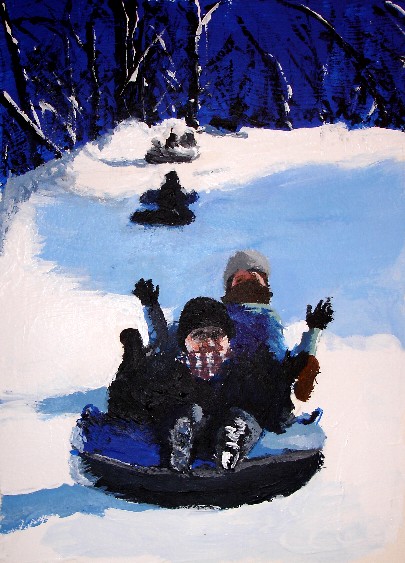 Here I am in midstream...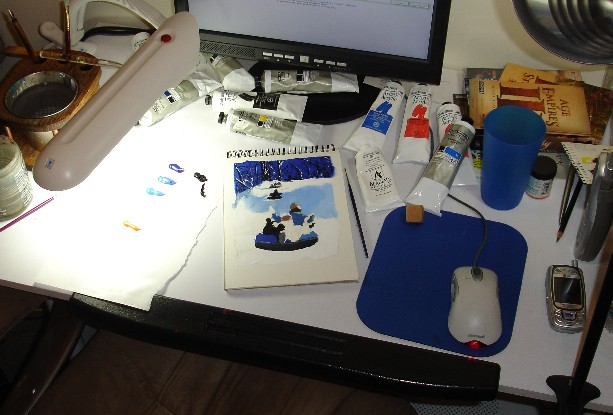 Next, I get to figure out how to get it printed up for everyone...
ETC: Ah, Kinko's to the rescue. They sell that 25 picture card pack for $29.99. I bought 75, but they only had enough envelopes for 25, so the first batch is in the mail, and the rest will follow. Everyone on the list should get them sometime this week.
The nice thing about the picture card pack is that my painting is on the front of the card, and then I'm able to print on the inside of the card, so the card actually looks professionally done. For those so inclined, they could even frame it, if they chose to do so. Pretty cool, and it has me thinking of other cards I might prepare.
In the meantime, I've selected the next painting and I'll be sketching that this evening. It will be the biggest one yet - about 18 × 24. I like that about acrylics. I also plan to introduce some wrinting into this next one.