I haven't painted any close-ups of hair before. For this painting, detail seems really important, so I'm working on the hair.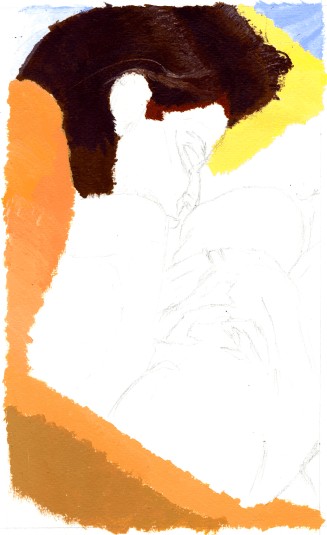 The sketch is good, so I'm painting with confidence. But hair... hair is a thin stroke, and that's a tough act with acrylics. What I'm finding that works is to paint hundreds of brush strokes, lighter then darker, lighter then darker, layering a tremendous amount as I go. It's tedious, but I'm hopeful for the results. We'll see.
One other thing, I'm a huge fan of the limited palette now. I'll be surprised if I ever paint with more than 4 or 5 tubes of color on any given painting in the future. This one has just four: a red, a blue, a yellow, and white. But so many colors are available through mixing that more is unnecessary.