I'm painting an Oriental water village next... and here's the first sketch: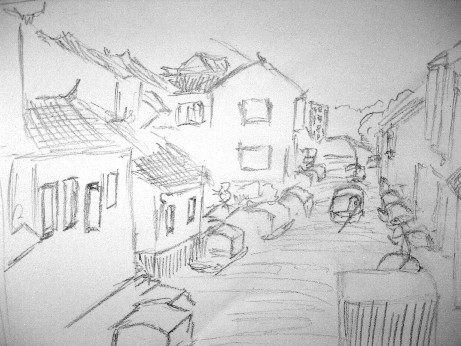 It's complex in textures and lines and scale, but it's simple in terms of color. You'll see what I mean about the color soon. But I need to sketch this out a few times in order to get a feel for this one before I hit the brush. The river channel is too wide in my sketch, which causes some of the coziness of the village to be lost.
A little voice in the back of my mind tells me, "Patience, grasshopper..."
ETC: I never did move ahead with this, but perhaps I will at some point. Too busy painting for the cards business.