One of the most inefficient web sites there is, and yet one of the most popular, is Matt Drudge's site. It's very hard to find the new content on his site. I'm sure that's by design, as it probably helps his ad revenue to keep people wandering around the page longer.
Why has no enterprising young soul created a web site that sorts Drudge's headlines with the most recent additions first? Drudge has something like that with his archives page, but it's not complete - and it's redundant.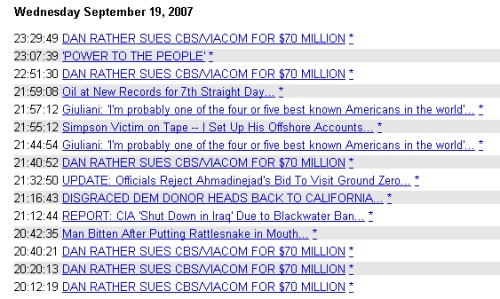 I could do it, but I'm busy with other things.
Anyone? It'd be simple to write...